(Click here for Blog Archive)
(Click here for Blog Index)
(There are no InsMark presentations used in this blog. It is a an informational blog only)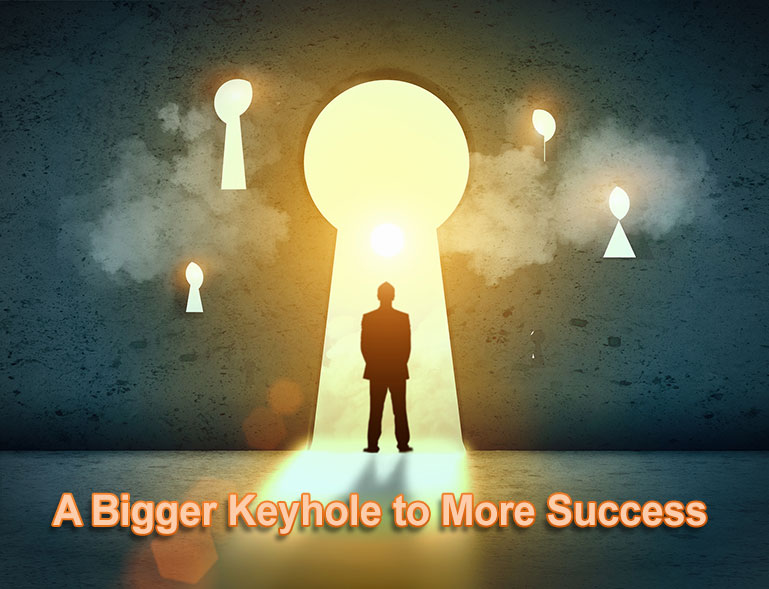 Editor's Note: Those with Illiquid assets such as farmers, ranchers, real estate investors, etc., will appreciate the logic of this blog.
We have added some significant new capacity for you.
When you arrive at my Blog Home Page via your PC, you will see a new entry on the navigation bar at the top entitled Blog Index. If you are using a mobile device, the link will appear at the top of each Blog below the blog title.
If you click on "Blog Index", you will arrive at an Inner Page where you can quickly and easily review information such as:
Which blogs support which sales concepts;
Which InsMark software products were used for the sales presentations in each of the blogs, etc.
In addition, if you hover over each blog title, a short description of each blog's content displays to help you figure out which blogs might be of interest.
We also have a number of training videos on the InsMark YouTube Channel which we will add to considerably over the next few months.
Once you get to the InsMark YouTube Channel home page, scroll down to see a number of playlist categories (Step 1, Step 2, Step 3 and so on). For example, in Step 1, you can learn why top life insurance producers use our software. In Step 2, you can watch a video that helps orient producers and staff on the basics of how the InsMark Software Platform works (in terms of data links from carrier proposal systems, accessing the right InsMark software system, storing files, etc.).
The Video selection on the navigation bar of the InsMark YouTube Channel also has additional videos featuring a variety of marketing concepts.
I know these resources will be helpful to you, and we welcome your comments.
Licensing InsMark Systems
To license any of the InsMark Systems, contact Julie Nayeri at julien@insmark.com or 888-InsMark (467-6275). Institutional inquiries should be directed to David Grant, Senior Vice President – Sales, at dag@insmark.com or (925) 543-0513.
InsMark's Referral Resources
(Put our Illustration Experts to Work for Your Practice)
We created the Referral Resources listed below to deliver a "do-it-for-me" illustration service in a way that makes sense for your practice. All are IMOs and InsMark Agency Platinum Power Producers®, and they are highly skilled at running InsMark software. They will utilize your choice of insurance company, and they do not require a commission split.
Mention my name when you talk to our Referral Resources as they have promised to take special care of my readers. My only request is this: if a Referral Resource helps you get the sale, place at least that case through them; otherwise, you will be taking unfair advantage of their generous offer to InsMark licensees.
Save time and get results with any InsMark illustration!
Testimonials
"InsMark is the Picasso of the financial services world — their marketing savvy never fails to amaze me."
Doug Peete, Past President, Top of the Table, InsMark Silver Power Producer®, Overland Park, KS
"Thanks to InsMark, we recently set business goals in our firm that I basically thought were ridiculously unachievable – until now."
Brian Langford, InsMark Platinum Power Producer®, Plano, TX
"InsMark is an absolutely mind blowing experience."
Larry Gustafson, InsMark Platinum Power Producer®, Denver, CO
Important Note #1: The hypothetical life insurance illustrations associated with the referred material in this Blog assume the nonguaranteed values shown continue in all years. This is not likely, and actual results may be more or less favorable. Actual illustrations are not valid unless accompanied by a basic illustration from the issuing life insurance company.
Important Note #2: This information associated with the referred material in this Blog is for educational purposes only. In all cases, the approval of a client's legal and tax advisers must be secured regarding the implementation or modification of any planning technique as well as the applicability and consequences of new cases, rulings, or legislation upon existing or impending plans.

More Recent Blogs:
Blog #124: More on the Siren Song of "Buy Term and Invest the Difference"
Blog #123: The Siren Song of "Buy Term and Invest the Difference"
Blog #122: Term Insurance for $1.00
Blog #121: We Don't Need the RMDs
Blog #120: How We Open and Close 30 to 35 Premium Finance Cases Per Year
3 Reasons Why It's Profitable For You To Share These
Blog Posts With Your Business Associates and
Professional Study Groups (i.e. "LinkedIn")
Robert B. Ritter, Jr. Blog Archive