(Click here for Blog Archive)
(Click here for Blog Index)
(There are no InsMark presentations used in this blog. It is a an informational blog only)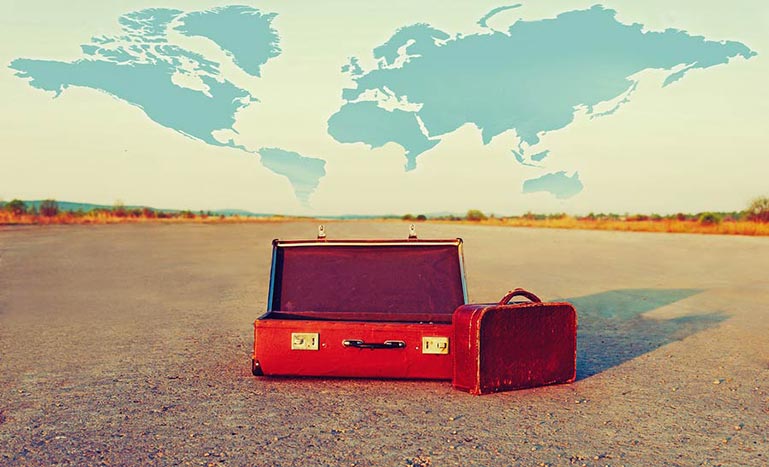 In Blog #139: Finding Clients For Large Case Premium Financing… Just Got Easier, we offered suggestions and resources on how to find and close wealthy clients that qualify for these cases. Typically, clients must have a net worth of at least $5 million as well as substantial liquidity. And, make no mistake; if you're not going after this market, you're really missing out on an incredible opportunity. Go back and read Blog #139 to see how we can help you get into this market now!
That said, there are millions of individuals and businesses that could benefit from a premium financed contract; yet, they do not meet the minimum net worth and liquidity requirements. Generally, this would include individuals with net worth in the $500,000 to $5 million range as well as companies that want to use premium financing as a discriminatory, fringe benefit for a group of senior executives.
To address this market, Northstar Brokerage has introduced their new small case platform. As you recall, Northstar is the same premium finance organization that brought you the "No Split Platform" where on the traditional premium finance cases, they can help with the case design and arrange financing without taking a split of your commission. 1
Now, Northstar's small case platform is somewhat different than their regular premium finance program. For example, they do require a split on the case of 15%. And, there are some other special rules. That said, it could give you a very powerful tool for individual and corporate clients that are comfortable using leverage on their policies.
Scheduled Webinar
For more details about this program, there will be LIVE one-hour Webinar on Wednesday, September 14th at 11 AM (Eastern). This Webinar is entitled "Premium Financing For The Small Case Market", and it's FREE. Simply click here to register. You'll receive all of the following details:
How to offer premium financing to individuals with net worth substantially below $5 million
How to offer groups of executives premium financed contracts as part of their incentive based, non-qualified compensation plans
What requirements you will have with this new small case platform
How small case premium financing differs from the traditional market
The best way to prospect for clients who would benefit from the small case program
Up to the minute updates on which carriers and lenders will be participating in this new program
________________________
1 Note: The Zero Split Platform is not available with cases submitted to Allianz. With these cases, a 10% split of the case is required.
More About Kim Coulter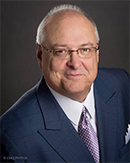 Kim Coulter grew up in Lubbock, Texas… is a former College Golfer and very proud Texas Tech Alum. He began his career just over 35 years ago in the Life Insurance and Financial Services industries with The Equitable in Lubbock, Texas. During his career Kim has earned the Top National Achievement Awards from multiple insurance companies by offering Advanced Market Solutions and Product Expertise to Individuals & Business Owners. In 1987 he accepted a Management position with one of the Top E.F. Hutton Life offices nationally in Dallas, Texas where he began assisting Advisors all over America in Advanced Markets and specifically Premium Finance. In 1997 he founded Northstar Brokerage where today he serves as President and C.E.O… which has become one of the nation's foremost authorities on Premium Finance.
Licensing InsMark Systems
To license any of the InsMark software products, visit our Product Center online at or contact Julie Nayeri at Julien@insmark.com or 888-InsMark (467-6275). Institutional inquiries should be directed to David Grant, Senior Vice President - Sales, at dag@insmark.com or (925) 543-0513.
InsMark's Referral Resources
(Put our Illustration Experts to Work for Your Practice)
We created the Referral Resources listed below to deliver a "do-it-for-me" illustration service in a way that makes sense for your practice. All are IMOs and InsMark Agency Platinum Power Producers®, and they are highly skilled at running InsMark software. They will utilize your choice of insurance company, and they do not require a commission split.
Mention my name when you talk to our Referral Resources as they have promised to take special care of my readers. My only request is this: if a Referral Resource helps you get the sale, place at least that case through them; otherwise, you will be taking unfair advantage of their generous offer to InsMark licensees.
Save time and get results with any InsMark illustration!
Testimonials
"Thanks to InsMark, we recently set business goals in our firm that I basically thought were ridiculously unachievable - until now."
Brian Langford, InsMark Platinum Power Producer®, Plano, TX
"InsMark is the Picasso of the financial services world - their marketing savvy never fails to amaze me."
Doug Peete, Past President, Top of the Table, InsMark Silver Power Producer®, Overland Park, KS
"I really thought I knew all the sales techniques that affect my business, but I do now, thanks to InsMark."
Sam Keck, MBA, CLU, CFP, LUTCF, InsMark Platinum Power Producer®, Financial Planner, Denver, CO
"InsMark is an absolutely mind blowing experience."
Larry Gustafson, InsMark Platinum Power Producer®, Denver, CO
Important Note: The information in this Blog is for educational purposes only. In all cases, the approval of a client's legal and tax advisers must be secured regarding the implementation or modification of any planning technique as well as the applicability and consequences of new cases, rulings, or legislation upon existing or impending plans.

More Recent Blogs:
Blog #142: Increased Taxes Are Coming
Blog #141: Strategic Philanthropy
Blog #140: Zero Taxes for Social Security - InsMark Style
Blog #139: Finding Clients For Large Case Premium Financing… JUST GOT EASIER
Blog #138: The Quickest Way To Learn InsMark
3 Reasons Why It's Profitable For You To Share These
Blog Posts With Your Business Associates and
Professional Study Groups (i.e. "LinkedIn")
Robert B. Ritter, Jr. Blog Archive