(Click here for Blog Archive)
(Click here for Blog Index)
(There are no InsMark presentations used in this blog. It is a an informational blog only)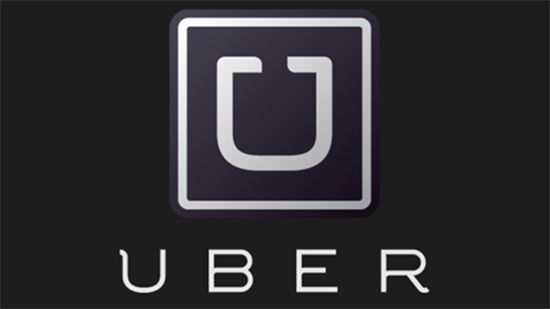 Companies like Uber have figured out that by using new technology, they can fundamentally improve the lives of their customers and generate incredible results.
The InsMark Estate Planning Center ("IEPC") is new technology that can be very profitable to you because of how it changes the way that your clients set up their wills, trusts and advanced medical directives. LegalZoom started this documents revolution a few years ago and they do offer online wills and trusts. But, they are B2C. In other words, they are selling direct to the consumer. And, that means that they are only going to serve a very tiny portion of the market that has the knowledge and initiative to call LegalZoom and then ask for the legal documents they need. Worse still, this process will involve a LegalZoom phone agent and possibly third party attorney (strangers that don't know anything about the client or their financial circumstances much less the ability or expertise to introduce new financial products that can improve or enhance the client's situation).
As an alternative, the InsMark Estate Planning Center's business model is to include you as our partner in introducing, explaining, implementing and then enhancing that client's current and future financial situation (for themselves and their families and the communities or charities close to them). The result is that we (IEPC and you) can offer a better solution for the vast majority of people in terms of value.
And, this means that IEPC presents an incredible opportunity for you to grow your business because (a) you can sell more financial products to current clients and (b) you can substantially increase the average number of new client referrals per existing client. On this second point about referrals, the fact is that most clients are not going to refer their friends, family members and business associates to you to talk about financial planning or to learn about a specific financial product such as an annuity. However, those same reluctant clients will share information about the IEPC platform because IEPC is uniquely addressing a serious problem that impacts almost everyone in the middle to upper middle class.
To understand this more clearly, walk through a client scenario with me. Tom Jackson is 65 years old. His daughter Patti is 32 years old and has two small children (Chrissy and Bobby). Patti is Tom's sole heir. Tom knows that his will is outdated. He's also heard that setting up a revocable living trust can be useful in protecting his daughter's inheritance (keeping some assets in trust after his death for asset protection, maybe extending his 401k during her lifetime) but it's a bit confusing to him. Also, Patti's marriage is a little rocky and she's not the best at managing money so Tom is concerned that any money he does leave to Patti might evaporate pretty fast. Tom also knows that 70% of Americans will need long term care at some point during their lives and that the government won't pay this cost until and unless he drains all of his assets to virtually nothing (leaving Patti and her children with little or no inheritance). All of this is scary and frustrating to Tom. Even so, Tom's busy, and he thinks that setting up these wills and trusts will be complicated, will cost thousands and thousands of dollars and then, 5 years from now, all of these documents will be an outdated mess all over again.
Welcome to the current thinking of the majority of middle and upper middle class American households.
Now, by using IEPC, Tom can eliminate these problems. First, IEPC is easy to introduce. You send an email to Tom where he can click on a link and go to your customized IEPC website. Once there, he will watch a short video that explains the IEPC platform. Tom then sets up a conference call with you and a member of our customer service team where we walk Tom through some questions and help him create his account and estate planning documents. The net result for Tom is that IEPC is inexpensive. It's easy to set up. The revocable living trust is easy to "fund" (meaning the process of making sure that the client's assets are owned by the trust upon their death). And, adding specialized documents such as irrevocable sub-trusts is also easy and inexpensive (i.e. protecting assets from future long term care costs, etc.). Finally, updating any of this information (tomorrow or 10 years from now) is as easy as paying a bill online.
Once done, the simple question for Tom from the advisor is:
"Tom, we hope you're happy with the IEPC platform. You might consider explaining to those closest to you (family members, close friends and business partners) that you have set up your estate documents online. Then, if something does happen to you, they will have an understanding of how you want things to proceed. Finally, we've found that most people have the same concerns about their wills and trusts that you had but they just don't talk about it. So, when you explain what you've done, you may want to email a link to our IEPC website for anyone that wants to learn how this works and possibly set up their own account. And, as I mentioned, we do still offer the Advanced Medical Directive documents for free for anyone that just wants to get those documents".
The next day, Tom calls his daughter.
"Patti, I wanted you to know that I've updated my will and other estate documents and made some changes that I think will better protect you and the grandkids. I will go over all of this with you when we're together. Also, I think you should consider setting up a will and advanced medical directives as well. I know money is tight right now, but it's not that expensive and I'm willing to pay for it so you don't have to worry if something happens…..meaning how your assets get managed and directed for Chrissy and Bobby. I will send you an email that has a link where you can go and watch a video about how this works".
To learn more about the InsMark Estate Planning Center (IEPC) Platform, we have the following resources available to you:
Introduction of IEPC to the Financial Advisor (3 Minute Video)
http://introinsmark-anestateplanforyou.com/
A quick explanation on why you should consider introducing this platform to all of your personal and business clients.
Overview of the IEPC Process to the Financial Advisor (11 Minute Video)
http://introinsmark-anestateplanforyou.com/how-it-works-overview.html
A more detailed summary of the IEPC platform and client process.
Sample of the Customized Virtual Brochure Website (with Consumer Video)
http://iepcworks-anestateplanforyou.com/814715/
Here you will see a sample of the customized website we create for you that you can then provide to your customers (by sending them an email with a website link). Once at this website, your customers simply watch a short video to understand why they should schedule a conference call with you and a member of our CMS Team. (We also provide 12 email templates for each month of the year that you can use as a guide on how to explain IEPC to your customers.)
How to Profit Using the InsMark Estate Planning Center (IEPC) (1 Hour Webinar Recording)
https://attendee.gotowebinar.com/register/6263851052511702785
This is a recording of a webinar that we held on December 20, 2016. If you scroll down to the section below with the title in red, you can read about all of the main topics covered during the webinar. In addition, we explored some specific real life case examples of how financial advisors are using the IEPC platform that might be interesting to you.
Full Demonstration of the IEPC Online Platform (1 Hour Webinar Recording)
https://attendee.gotowebinar.com/recording/6800208218086142724
Here we show you the actual online platform and run through an example of how it works. This way, you can see clearly what happens when you and your client are on the phone with a member of our CMS Team (the questions we ask, how the documents are created, etc.).
To learn more about IEPC and get your free registration and Virtual Brochure Website, contact:
Don Deasy, CLU, ChFC
Phone: (888) 548-2887
"How To Profit Using The InsMark Estate Planning Center" Webinar
(This Webinar was held on December 20th, 2016 – see full details below)
Don Prehn and Steve Morris (CEO, Intervention Point) held a one hour webinar on December 20th, 2016. As mentioned in the section above, you can listen to a recording of this webinar. Simply click here to access this recording. As you listen, you will see how easy it is to start offering this online service to your clients and prospects. For those that get registered now, you will also have the right to offer our Advanced Medical Directive documents for FREE…..something that could be useful as a conversation starter with all of the employees of any of your business clients.
By listening to this webinar, you will discover:
A simple, less expensive way to have existing or new wills and trusts all online (accessible and updateable by clients and their advisors 24/7);
How to eliminate your client's concerns and anxiety that their wills have not been updated or their trusts properly funded;
The best ways to optimize results in the client's family and community with whatever assets they have available in their estates;
Free Advanced Medical Directives for ALL of your clients and prospects (great for promotions with employers/employees);
How to Earn (Process Related) Advisor Support Fees;
How IEPC presents the perfect opportunity for you to make new financial product sales as part of the document creation process;
Why IEPC can position you and your firm as the core advisor to help the client and family members with financial planning solutions and products now and through the generations;
Our simple and FREE registration process that includes a free, customized Virtual Brochure website for your agency making it very easy for you to introduce this platform to your clients (and easy for your clients to refer friends, family members and business associates to you);
THE COST FOR YOU TO REGISTER AND OFFER THE IEPC PLATFORM IS ZERO.
Don Prehn and Steve Morris were the presenters for the above referenced InsMark Estate Planning Center webinar.
More About Don Prehn

Don Prehn, CLU, ChFC is a past president, and current board member/senior adviser to InsMark, Inc. As part of Don's current advisory role with InsMark, Don heads up InsMark's strategic partnerships where companies with financial strategies, solutions and products desire to position InsMark as a reseller of these products to InsMark's 20,000 licensed software users (all of which are financial services advisors). Don is also heavily involved with InsMark's marketing communications with its licensed users. Aside from InsMark, Don founded a finance company in 1996 which was then merged with AMRESCO (a public company based in Texas) and then ultimately sold to a Goldman Sachs led partnership in 2002. Finally, Don is also the co-founder of Integrated Platforms (a small firm located in Boise focused on digital marketing).
More About Steve Morris

Steve Morris is CEO of Intervention Point, LLC which provides basic estate planning documents through an online "software as a service" platform that leverages new technology and regulatory changes. Steve is also Managing Partner of mdCurrent with an International focus on healthcare and educational activities that are sustainable and measurable. It is now India's largest professional online channel customized to the practical clinical and business operations issues facing their doctors. Prior to that he held senior positions at a number of International and regional media companies such as Advanstar Communications, Metro International Newspapers, Harte- Hanks, The L. A. Daily News and Denver Post.
Licensing InsMark Systems
To license any of the InsMark software products, visit our Product Center online or contact Julie Nayeri at Julien@insmark.com or 888-InsMark (467-6275). Institutional inquiries should be directed to David Grant, Senior Vice President – Sales, at dag@insmark.com or (925) 543-0513.
InsMark's Referral Resources
(Put our Illustration Experts to Work for Your Practice)
We created the Referral Resources listed below to deliver a "do-it-for-me" illustration service in a way that makes sense for your practice. All are IMOs and InsMark Agency Platinum Power Producers®, and they are highly skilled at running InsMark software. They will utilize your choice of insurance company, and they do not require a commission split.
Mention my name when you talk to our Referral Resources as they have promised to take special care of my readers. My only request is this: if a Referral Resource helps you get the sale, place at least that case through them; otherwise, you will be taking unfair advantage of their generous offer to InsMark licensees.
Save time and get results with any InsMark illustration!
Testimonials
"Thanks to InsMark, we recently set business goals in our firm that I basically thought were ridiculously unachievable — until now."
Brian Langford, InsMark Platinum Power Producer®, Plano, TX
"The InsMark software is indispensable to my entire planning process because it enables me to show my clients that inaction has a price tag. I can't afford to go without it!"
David McKnight, Author of The Power of Zero, InsMark Gold Power Producer®, Grafton, WI
"InsMark is the Picasso of the financial services world — their marketing savvy never fails to amaze me."
Doug Peete, Past President, Top of the Table, InsMark Silver Power Producer®, Overland Park, KS
"I really thought I knew all the sales techniques that affect my business, but I do now, thanks to InsMark."
Sam Keck, MBA, CLU, CFP, LUTCF, InsMark Platinum Power Producer®, Financial Planner, Denver, CO
Important Note: The information in this Blog is for educational purposes only. In all cases, the approval of a client's legal and tax advisers must be secured regarding the implementation or modification of any planning technique as well as the applicability and consequences of new cases, rulings, or legislation upon existing or impending plans.

More Recent Blogs:
Blog #148: More New Logic for Permanent vs. Term (Part 3 of 3)
Blog #147: New Logic for Permanent vs. Term (Part 2 of 3)
Blog #146: New Logic for Permanent vs. Term (Part 1 of 3)
Blog #145: The $23 Trillion Market
Blog #144: Don't Burn the Nest Egg®
3 Reasons Why It's Profitable For You To Share These
Blog Posts With Your Business Associates and
Professional Study Groups (i.e. "LinkedIn")
Robert B. Ritter, Jr. Blog Archive