(Click here for Blog Archive)
(Click here for Blog Index)
(Presentations in this blog were created using the InsMark Illustration System and Wealthy and Wise®.)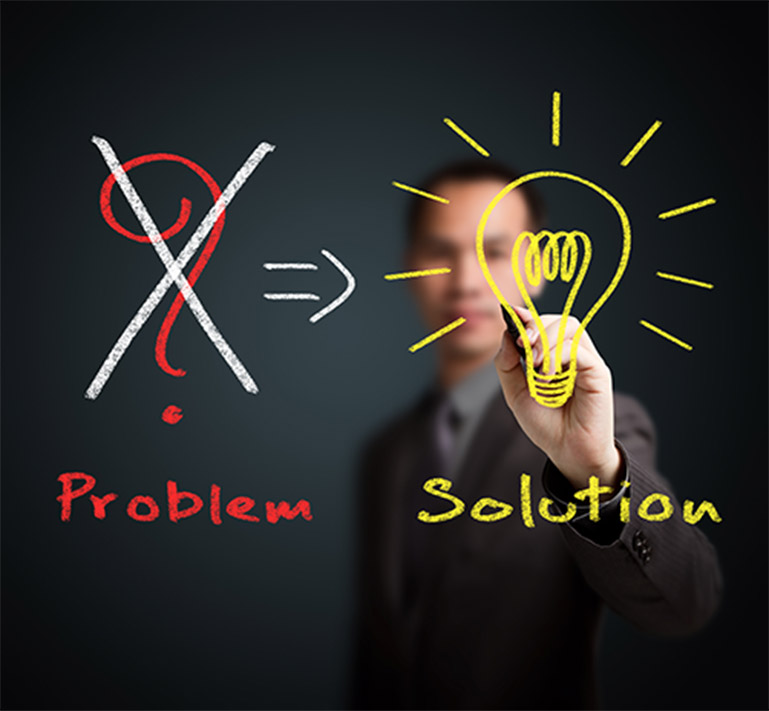 IRA Problem: Income tax at death.
IRA Solution: Stretch, Charitable, Roth — any one of them is vastly superior to leaving an IRA subject to income tax at death.
Don Prehn and Steve Savant have put together an informative video that examines each alternative. It's in two parts with the first segment (seven minutes) discussing the three options and the second segment (six minutes) covering the Roth IRA in more detail.
The main takeaway from the Roth evaluation is this: The tax cost to convert to a Roth is not a cost at all; it is an investment that produces a terrific return both for your clients and their heirs.
Click on the image below to begin the video.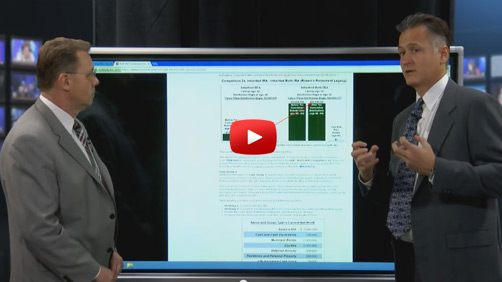 One thing I hope you didn't miss near the end of the first video segment is Don's discussion of the value of an Inherited Roth IRA. While there are plenty of reasons discussed in both segments as to why a Roth conversion is valuable, the gain to the heirs in after tax cash flow of more than $17 million from the Inherited Roth is extraordinary:
$ 3,671,890 total after tax cash flow from the Inherited IRA.
$ 20,967,997 total after tax cash flow from an Inherited Roth IRA.
That's a 571% increase. Hard to believe? Click here to review the Inherited IRA vs. Inherited Roth IRA comparison Illustrations from the InsMark Illustration System.
For a more detailed analysis of the Roth alternative, go to Blog #81: Economics of a Roth IRA.
InsMark's Digital Workbook Files
If you would like some help creating customized versions of the presentations in this Blog for your clients, watch the video below on how to download and use InsMark's Digital Workbook Files.
New Zip File Downloaders
Watch the video.
Digital Workbook Files For This Blog
Experienced Zip File Downloaders Download the zip file, open it, and double click the Workbook file name to open it in your InsMark System.
Note: If you are viewing this on a cell phone or tablet, the downloaded Workbook file won't launch in your InsMark System. Please forward the Workbook where you can launch it on your PC where your InsMark System(s) are installed.
Licensing InsMark Systems
To license any InsMark System, contact Julie Nayeri at julien@insmark.com or 888-InsMark (467-6275). Institutional inquiries should be directed to David Grant, Senior Vice President – Sales, at dag@insmark.com or (925) 543-0513.
InsMark's Referral Resources
(Put our Illustration Experts to Work for Your Practice)
We created the Referral Resources listed below to deliver a "do-it-for-me" illustration service in a way that makes sense for your practice. All are IMOs and InsMark Agency Platinum Power Producers®, and they are highly skilled at running InsMark software. They will utilize your choice of insurance company, and they do not require a commission split.
Mention my name when you talk to our Referral Resources as they have promised to take special care of my readers. My only request is this: if a Referral Resource helps you get the sale, place at least that case through them; otherwise, you will be taking unfair advantage of their generous offer to InsMark licensees.
Save time and get results with any InsMark illustration!
Testimonials:
"The InsMark software is indispensable to my entire planning process because it enables me to show my clients that inaction has a price tag. I can't afford to go without it!"
David McKnight, Author of The Power of Zero, InsMark Gold Power Producer®, Grafton, WI
"The reason I use InsMark products is because they are so good at explaining financial concepts to all three parties: 1) the producer trying to explain the idea; 2) the computer technician trying to illustrate it; 3) the customer trying to understand it."
Rich Linsday, CLU, AEP, ChFC, InsMark Power Producer®, Top of the Table, International Forum, Pasadena, CA
"InsMark has increased my production by 10 fold. It clearly communicates to the client the best financial scenario to take."
Gary Sipos, M.B.A., A.I.F.® InsMark Platinum Power Producer®, Sipos Insurance Services, San Francisco, CA

More Recent Blogs:
Blog #104: Good Logic vs. Bad Logic™ (It's All About the Math)
Blog #103: Charging Monitoring Fees for a Client's Wealth Plan
Blog #102: Linking Indexed UL with Disability Income Insurance
(Part 2 of 2)
Blog #101: Linking Indexed UL with Disability Income Insurance
(Part 1 of 2)
Blog #100: Mysterious Fees for Mutual Funds
3 Reasons Why It's Profitable For You To Share These
Blog Posts With Your Business Associates and
Professional Study Groups (i.e. "LinkedIn")
Robert B. Ritter, Jr. Blog Archive