(Click here for Blog Archive)
(Click here for Blog Index)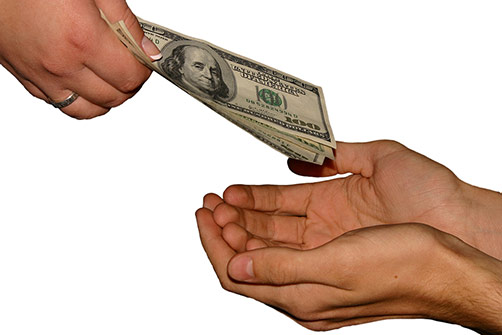 Converting low yielding assets into a Charitable Gift Annuity ("CGA") can be an easy way to:
Increase retirement cash flow;
Increase net worth;
Increase wealth to heirs;
Make a significant gift to a favored charity.
Don Prehn and Steve Savant have a short (5 minute) video on how Roger Bacon used the CGA concept to make all four elements occur, and you can view it below.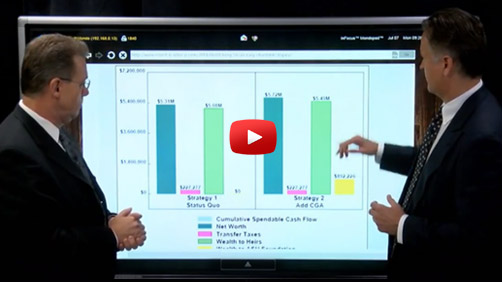 After viewing Don and Steve's video, click here to visit my Blog #56 for a detailed exploration of this comprehensive wealth planning strategy — plus a look at the reports created by InsMark's Wealthy and Wise® System.  Also included are the simple calculations used to compute a CGA, courtesy of the Arizona State University Foundation, as well as suggestions about other strategies that you might want to bring to a client's attention.
InsMark's Digital Workbook Files
If you would like some help creating customized versions of the presentations in this Blog for your clients, watch the video below on how to download and use InsMark's Digital Workbook Files.
New Zip File Downloaders
Watch the video.
Digital Workbook Files For This Blog
Experienced Zip File Downloaders Download the zip file, open it, and double click the Workbook file name to open it in your InsMark System.
Note: If you are viewing this on a cell phone or tablet, the downloaded Workbook file won't launch in your InsMark System. Please forward the Workbook where you can launch it on your PC where your InsMark System(s) are installed.
Licensing
To license Wealthy and Wise, contact Julie Nayeri at julien@insmark.com or 888-InsMark (467-6275).  Institutional inquiries should be directed to David Grant, Senior Vice President – Sales, at dag@insmark.com or 925-543-0513.
Referral Resources
If you would like assistance with any InsMark illustration, contact any of the Referral Resources listed below.  All are InsMark Agency Platinum Power Producers®, and they are highly skilled at running InsMark software and can help you using your choice of insurance company.  Mention my name when you talk to one of our Referral Resources as they have promised to take special care of my readers.
Joint Interviews
If you want or need help from a qualified producer for joint interviews with any InsMark illustration and are willing to share the case, email us at bob@robert-b-ritter-jr.com, and we will provide you with recommendations.
Testimonials:
"Bob Ritter is a master of illustrating complex issues in a simple easy-to-use manner that definitely helps you better serve your clients."
Gary Curry, President and CEO, ORBA Financial Management, InsMark Platinum Power Producer®, Gold River, CA
"I use InsMark software products because the concepts are cutting edge, well documented and supported, and user-friendly for both my clients and myself."
Wayne Weaver, Clearwater, FL

More Recent Blogs:
Blog #79: Insurance Sales to Clients with IRAs
Blog #78: More on How to Smite a Termite
Blog #77: Integrated Planning for College and Retirement
Blog #76: Smart Use of Term Coverage for Funding College Costs
Blog #75: Golden Handcuffs for Sam Hunt
3 Reasons Why It's Profitable For You To Share These
Blog Posts With Your Business Associates and
Professional Study Groups (i.e. "LinkedIn")
Robert B. Ritter, Jr. Blog Archive